Image via Wikipedia
I have lived on the west coast of British Columbia most of my life. Two of the natural wonders in this neck of the woods is the west coast trail and the Strawamus Chief (also called Squamish Chief).
The west coast trail is a 74 km (47 mile) hike dipping in and out of an incredible lush forest and following the rugged beaches of the Pacific coast. It is considered one of the top 10 hikes of the world (multiple sources put this hike in the top 10: here, here, here). Despite living here most of my life I have not hiked the west coast trail.
Rock climbers pull themselves up the impressive front face of the Squamish Chief (while hikers take the trail up the back). When I picked up climbing, around 7 years ago, my long term goal was to climb the face of the Chief. I stopped climbing 2 years ago without having climbed the face of the Chief. I probably did not have the ability to lead climb the route, but I likely could have 'seconded' behind someone - but the bottom line is I never did it.
Now you might say why I am telling you all this. The reason is because two people I have met that are in wheelchairs due to a spinal cord injury have done the West coast trail and climbed the Chief.
Brad Jacobsen not only did the west coast trail, but videoed his adventure. Check it out.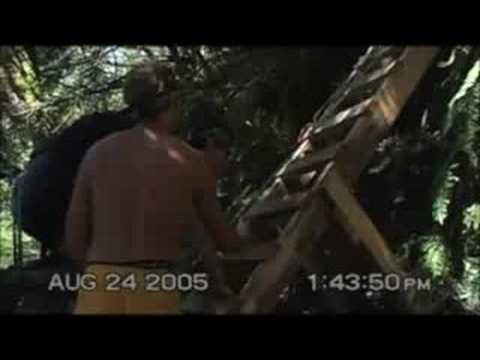 Brad Zdanivsky (vertical challenge) hauled himself up the Squamish Chief. Check out his video here, or this slide show/vid.
What else can I say - super impressive on both of their parts. They both are inspirational.
No long sermon is needed after hearing and seeing these two stories. Get out there and explore the world - there are NO excuses.