Image by kimba via Flickr
The Grouse Grind is an infamous short but steep hike in Vancouver Canada. It is almost a right of passage for Vancouverites, or friends that come to visit here.
The hike is in North Vancouver on Grouse mountain, and is 2.9 km (1.8 miles) long with an elevation gain of 853 meters (2,830 feet). According to the Grouse Grind website over 100,000 people climb the Grind each year, including everyone from very young kids to people in their 90s.
The Grind season is coming into full bloom in our spring weather.
For most people not in 'training' the Grouse Grind is a challenge, and I have even met young healthy people that did not think they would be able to complete it and therefore decided not to even attempt it  with their friends who had invited them. So the hike has a daunting rep. And this fact just gives you a frame of reference of how impressive this next story is.
I have mentioned a few inspirational stories in the past, and I would like to present another. Gerry Burns broke is neck at the highest level (C1/C2 incomplete quadriplegic) and the short video below as he tries to raise money by 'Grinding out paralysis'. Watch Gerry tackle the challenge of the Grouse Grind hike - I think you will be impressed, I was.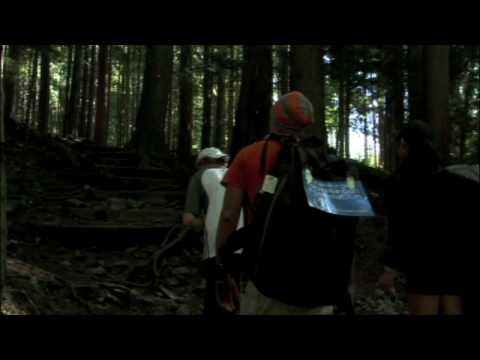 After watching this video none of us have an excuse for not getting out there and enjoying the world and tacking our own challenge.
(H/T Brad Z.)